Personalized Mr. Horsepower Hot Rod Duck Service and Repairs Metals Sign
If you or a loved one owns a garage or loves hot rods, this wall art metal sign is a must-have. It's both decorative and something different for you to be proud to take a photo of and show it off to everyone.
This custom Mr. Horsepower hot rod duck sign is made of high-quality materials. It will hold up against the elements over time. You can even personalize it with your custom text to make it extra special. So, what are you waiting for? Order your very own custom Mr. Horsepower hot rod duck sign today!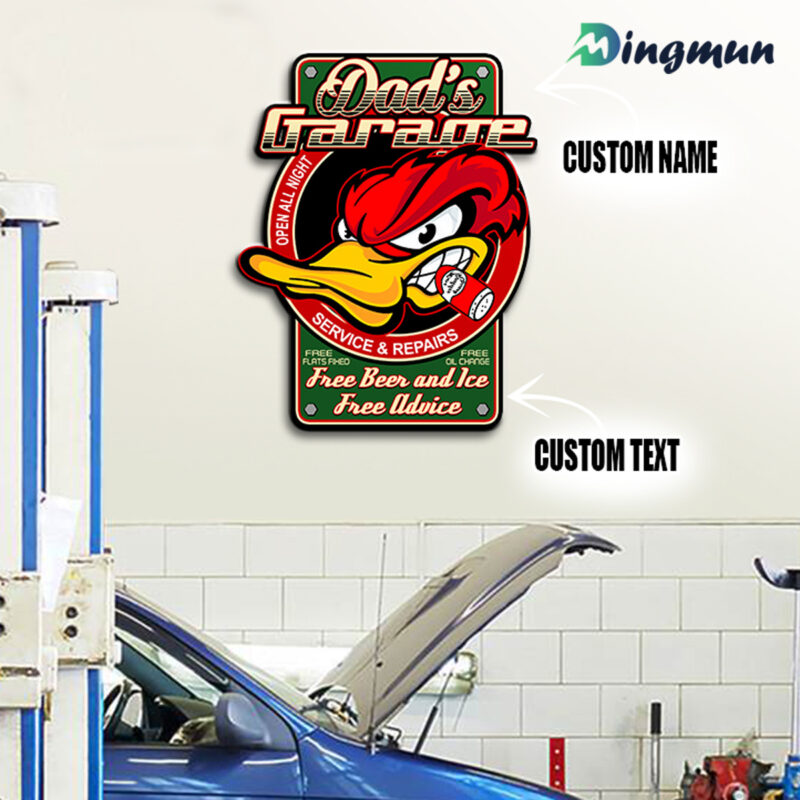 Product Description
Custom Metal Signs
We can personalize and customize the shape of the metal sign according to the design you have in mind. You can add text, images, or logos to make your sign unique by sending the request to us by email. If you don't have a design, our designers can help you create one.
Metal signs are an excellent way to promote your business or brand. They are durable and weather resistant, and they look great. Metal signs can be used indoors and in various sizes and shapes.
Available Size
14 inches (36 centimeters)
18 inches (46 centimeters)
25 inches (64 centimeters)
30 inches (76 centimeters)
This is the length of the longest dimension. The other dimension is equal or shorter depending on the the design.