Hot Rod Garage Mr Horsepower Duck Metal Sign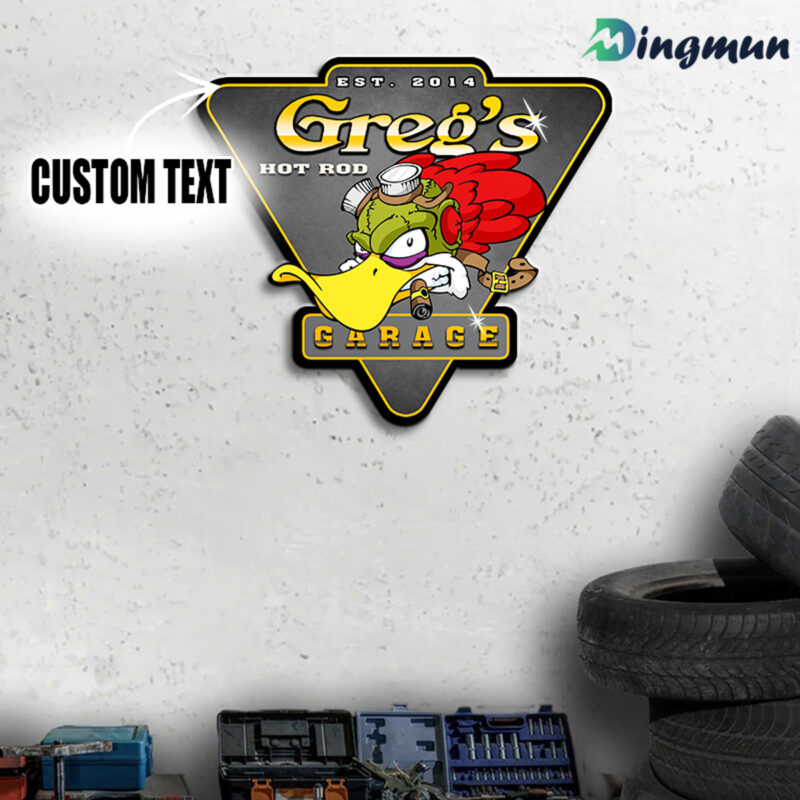 This metal sign is a very special design for you or hot rod enthusiasts. This Wall Art Metal Sign can make your space so stylish that you can't find it everywhere.
We create this product with our design. All of them are special and original. This item is made of high-quality and durable tin metal, which can be hung on the wall or placed on a shelf or table.
What are you waiting for? Add this item to your shopping cart now!
Product Description
Custom Metal Signs
We can personalize and customize the shape of the metal sign according to the design you have in mind. You can add text, images, or logos to make your sign unique by sending the request to us by email. If you don't have a design, our designers can help you create one.
Metal signs are an excellent way to promote your business or brand. They are durable and weather resistant, and they look great. Metal signs can be used indoors and in various sizes and shapes.
Available Size
14 inches (36 centimeters)
18 inches (46 centimeters)
25 inches (64 centimeters)
30 inches (76 centimeters)
This is the length of the longest dimension. The other dimension is equal or shorter depending on the the design.