Jesus Loves You T Shirt, Gift Shirt for Jesus Lovers
This Jesus Loves You T Shirt is a Christian t-shirt popular among believers. It is a simple but powerful statement of faith that Jesus loves us no matter what we have done or where we are. This t-shirt is a great way to share the gospel with others and to let them know that Jesus loves them too.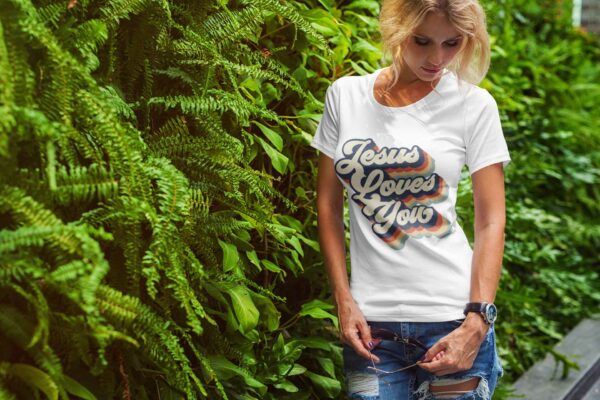 Wear this Jesus Loves You T Shirt as a proclamation of your faith and a reminder of God's great love for you. It's also a great conversation starter!
This Jesus T-Shirt is a great gift for someone you love. It is also a great way to show your support for Jesus. This T-shirt is made of 100% cotton and is machine washable. Jesus Loves You T Shirt makes a great gift for Birthdays, Christmas, Easter, or any other special occasion. Order yours today!
Product Detail
Our team takes a hands-on approach to crafting each product, ensuring that it meets your specifications. We believe that this attention to detail results in products of the highest possible quality. We do not use embellishments such as rhinestones or glitter, as we think they can detract from the overall quality of the product
Specifications