I Love Jesus But i Cuss A Lot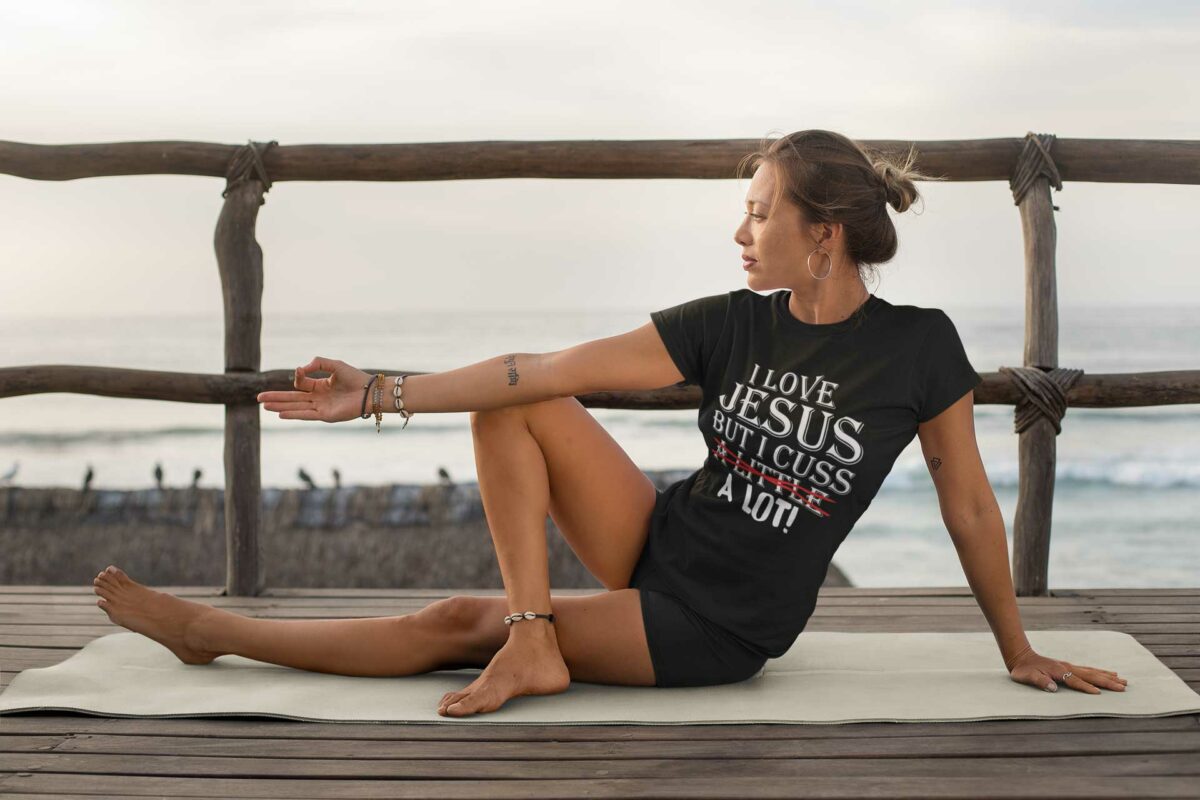 I know some people might find it hard to believe, but I absolutely love Jesus. He's my savior and my best friend. But I'll be the first to admit that I cuss…a lot.
It doesn't make me proud, but it's just a fact of life for me. I grew up in a home where cursing was the norm, and it's just something that I've never been able to shake. But even though I cuss, I still love Jesus with all of my heart.
I know He loves me unconditionally, and no matter how many times I slip up and cuss, He always forgives me. That's why I'm so grateful to have Him in my life. He's always there for me, no matter what.
If you're struggling with cussing or want someone to talk to about it, feel free to reach out to me. I know how hard it can be, but I promise you that Jesus loves you no matter what. <3
I Love Jesus But i Cuss A Lot Shirt.
The Jesus t-shirt that says I love Jesus, but I cuss a lot is a shirt that is both funny and relatable. It is a shirt you can wear to show your personality and start conversations with others about God. This shirt is perfect for those who want to let the world know they are not perfect but still love Jesus. It is also a shirt that is comfortable and made of high-quality materials. Order yours today!

Product Detail
Our team takes a hands-on approach to crafting each product, ensuring that it meets your specifications. We believe that this attention to detail results in products of the highest possible quality. We do not use embellishments such as rhinestones or glitter, as we think they can detract from the overall quality of the product
Specifications