Jesus Never Tapped Shirt
Jesus Never Tapped is a popular saying among Christians that encourages them never to give up, no matter how difficult the situation may be. The saying is based on the belief that Jesus Christ never quit or gave up during His time on earth, even when things were tough.
This saying can be a great motivator for Christians who are facing difficult situations in their own lives. Jesus never tapped out, and neither should we.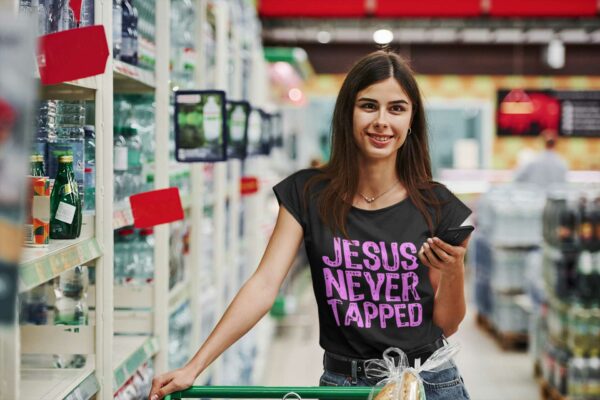 Jesus Never Tapped Shirt is a shirt with a message that speaks to those who follow Jesus Christ and his teachings. It tells the world that Jesus was never tapped out. This Jesus shirt is perfect for Christians who want to show their love and support for Jesus. The shirt is also great for starting conversations about faith and Jesus with others. Jesus Never Tapped Shirt is a must-have for any Christian's wardrobe. Order yours today!
Product Detail
Our team takes a hands-on approach to crafting each product, ensuring that it meets your specifications. We believe that this attention to detail results in products of the highest possible quality. We do not use embellishments such as rhinestones or glitter, as we think they can detract from the overall quality of the product
Specifications