Jesus Malverde Shirt
Jesus Malverde is a Mexican folk saint who is said to have lived in the early 1900s in the state of Sinaloa. Jesus Malverde is also known as the "narco saint" or the "patron saint of drug dealers." Jesus Malverde is revered by many people in Mexico, especially in the state of Sinaloa, as a folk hero who fought against injustice and helped the poor. There are many stories and legends about Jesus Malverde, but his true identity remains a mystery.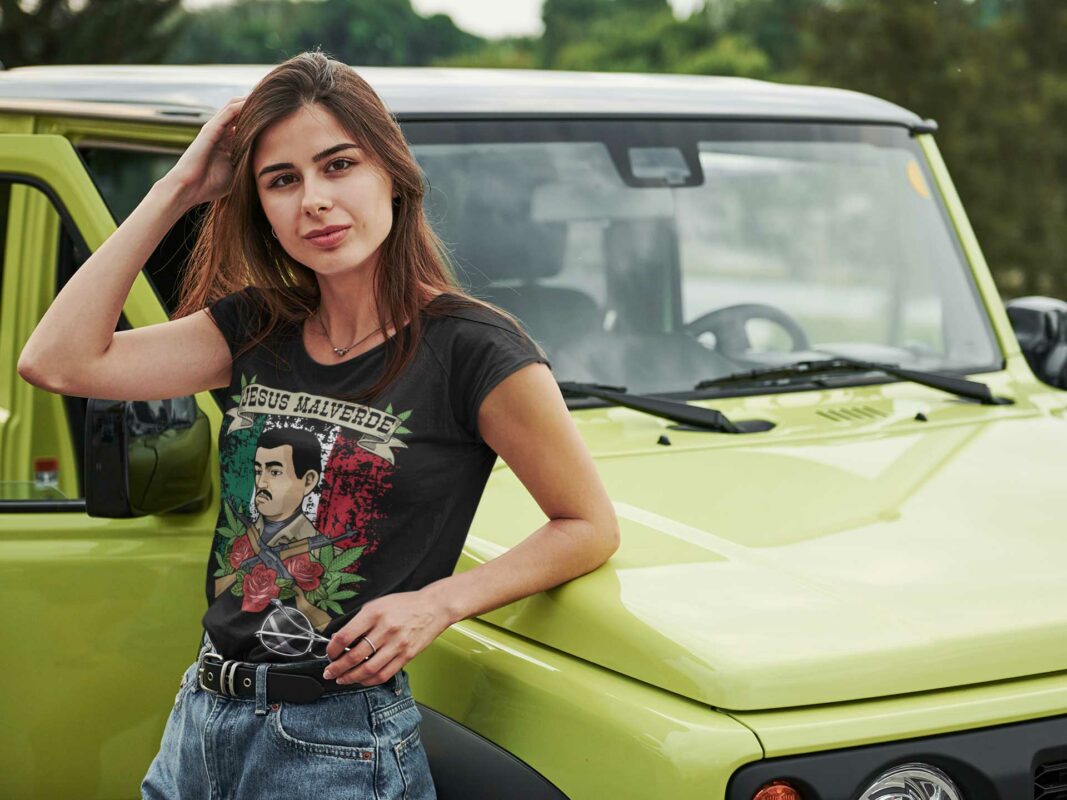 His image is often seen on T-shirts and other merchandise. Jesus Malverde shirts are a popular way to support the folk saint. They also make a great gift for someone who is connected to Mexico or loves Mexican culture. It is often worn to symbolise pride in Mexican culture and heritage. Jesus Malverde shirts are available in various styles and colors, so you're sure to find one perfect for you or your loved one. Order your Jesus Malverde shirt today!
Product Detail
Our team takes a hands-on approach to crafting each product, ensuring that it meets your specifications. We believe that this attention to detail results in products of the highest possible quality. We do not use embellishments such as rhinestones or glitter, as we think they can detract from the overall quality of the product
Specifications