Jesus Has My Back T Shirt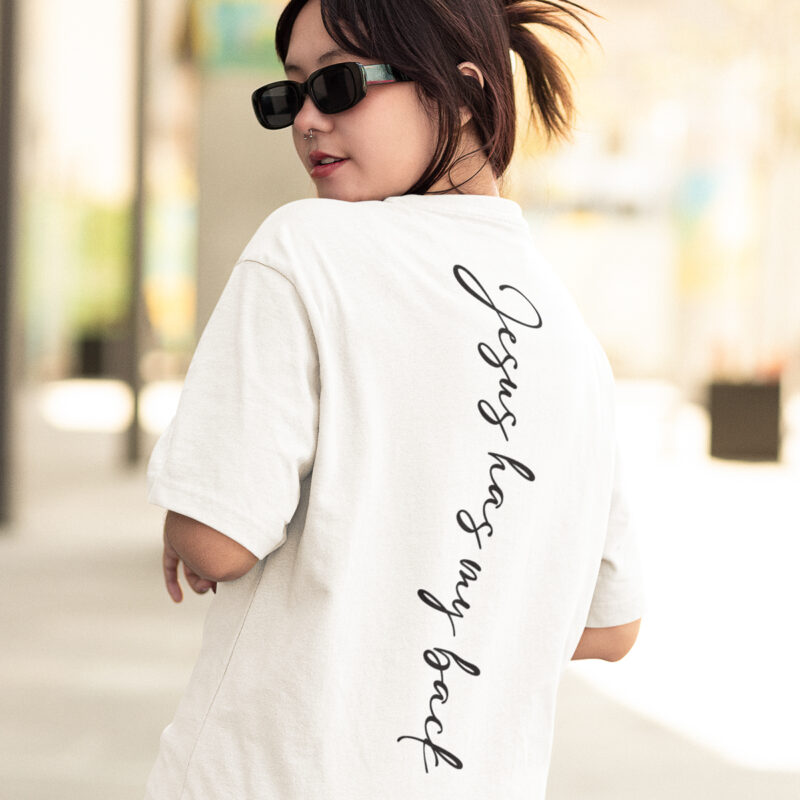 Have you ever seen someone wearing a shirt with the phrase "Jesus has my back" on it? And, if you answered yes, have you ever wondered what that term means?
There's no need to be curious any longer; in today's article, we'll tell you everything you need to know about that unique term!
What Do We Know About Jesus Has My Back
When God tells you that He has your back, you may put your faith in what He says. With this sentence, you can rest assured that God has your back. You can put your faith in the fact that He will protect you from every arrow that is shot at you, even the ones that you don't expect. 
"Jesus has my back" also means that He will fight on your side during the conflict. And for that, you should know that God will see the adversary coming from any direction and will take action to stop him before he can do any harm to you.
Jesus Has My Back – It's Our Belief
With people who have faith and have a strong compromise in God, especially Jesus, this T-shirt will be proof of their religion. More than that, "Jesus has my back" is also a meaningful quote to stretch that all people around this world, especially you, are undercover of God. He will be the one who loves you the most, he will be your protection, against all those darkness and sin.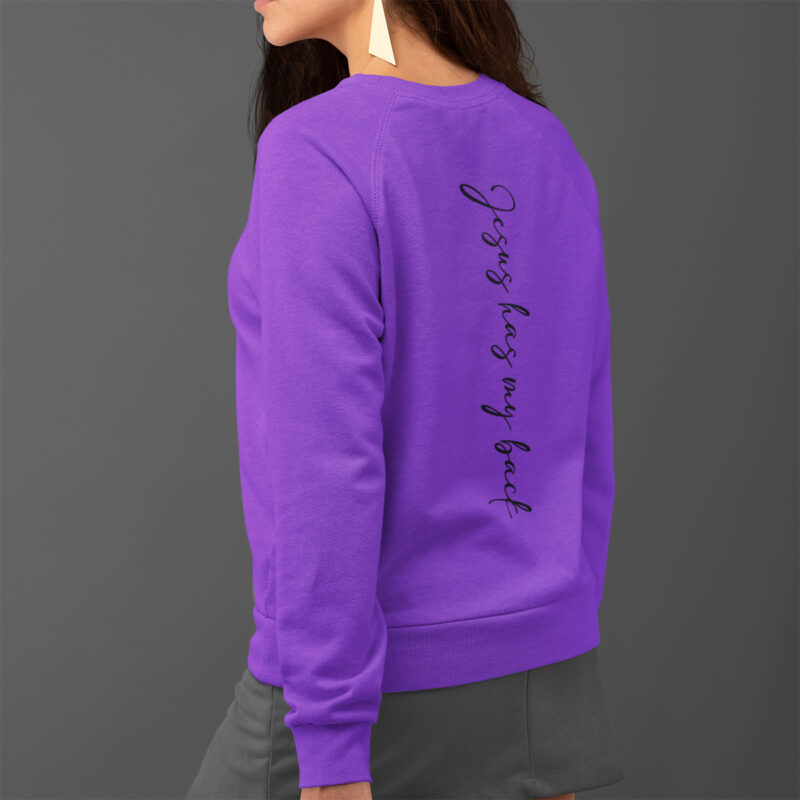 And yes, any Christian who is devoted to God would be thrilled to receive it as a gift because it is the ideal present for such a person. This "Jesus has my back" shirt is an ideal present choice for Christian parents, grandparents, spouses, or child that prioritizes their faith in Jesus above all else in their life. 
According to our point of view, those T-shirts that say "Jesus has my back" make wonderful presents for people who believe in God as well as Christians on a range of different occasions. A gift that proclaims "Jesus has my back" is, in our view, a thoughtful present to give to your dear friends who are followers of Jesus Christ.
We hope you enjoyed some of my sharings on the best T-shirt quotes. If we share the same opinion, let's go through some of our designs on Dingmun Store and pick a meaningful T-shirt to wear. Don't hesitate to share with people you love to get the most out of the item ever.
Product Detail
Our team takes a hands-on approach to crafting each product, ensuring that it meets your specifications. We believe that this attention to detail results in products of the highest possible quality. We do not use embellishments such as rhinestones or glitter, as we think they can detract from the overall quality of the product
Specifications