Keep Calm And Let Superheroes Handle It
When things get tough, it's always nice to know that there are people out there who have your back. That's how we feel about superheroes! They always seem to show up when we need them the most, and they always know just what to do to save the day.
But have you ever wondered what would happen if Jesus showed up during one of these superhero battles? We imagine it would go something like this…
Spider-Man would be web-slinging his way through the city, chasing down some bad guys, when all of a sudden Jesus would appear out of nowhere! "Hey Spidey!" Jesus would say with a smile on his face. "Need some help with those bad guys?"
With Jesus by his side, Spider-Man would have no trouble taking down the bad guys. And afterwards, he would probably be pretty surprised that Jesus was able to keep up with him!
But we think Jesus would just shrug it off and say, "Hey, I may not have superpowers like you do, but I've got some pretty amazing powers of my own!"
What do you think would happen if Jesus and Spider-Man teaming up to take down some bad guys? We'd love to hear your thoughts in the comments!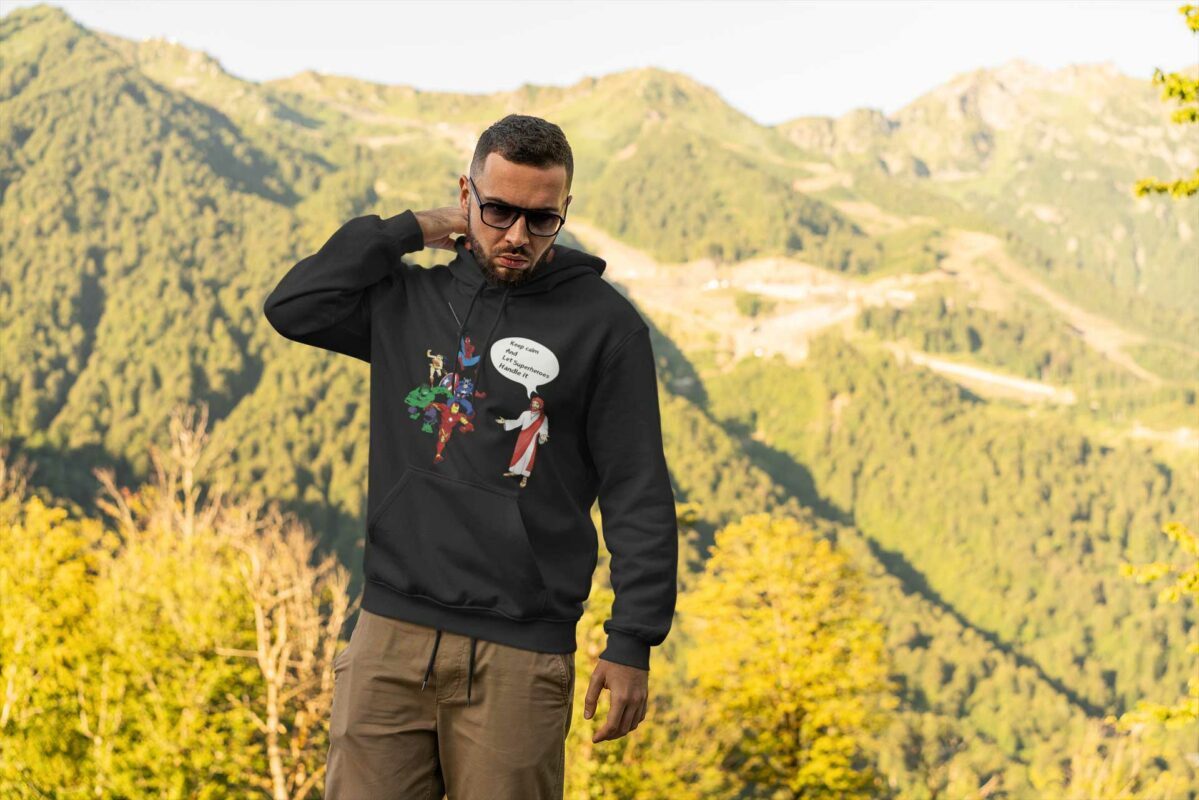 Jesus and Superheroes Shirt
This Funny t Shirt is perfect for Christians who love Superheroes. It is a great way to show your faith and have some fun at the same time. The shirt features an image of Jesus surrounded by some of the most popular superheroes. It is sure to get some laughs and start some conversations. So, if you are looking for a unique and fun way to show your faith, this is the shirt for you!
Product Detail
Our team takes a hands-on approach to crafting each product, ensuring that it meets your specifications. We believe that this attention to detail results in products of the highest possible quality. We do not use embellishments such as rhinestones or glitter, as we think they can detract from the overall quality of the product
Specifications