Go Jesus it's your birthday
It's your birthday, Jesus! And we're here to celebrate with you! We got presents and cake and everything you could ever want! So let's party like there's no tomorrow!
Because there isn't one, at least not for you, you're the son of God, and you've been around for eternity. But that doesn't mean you can't enjoy your birthday! So go ahead and open those presents, blow out those candles, and enjoy yourself!
We love you, Jesus! And we're so glad you were born! Happy birthday!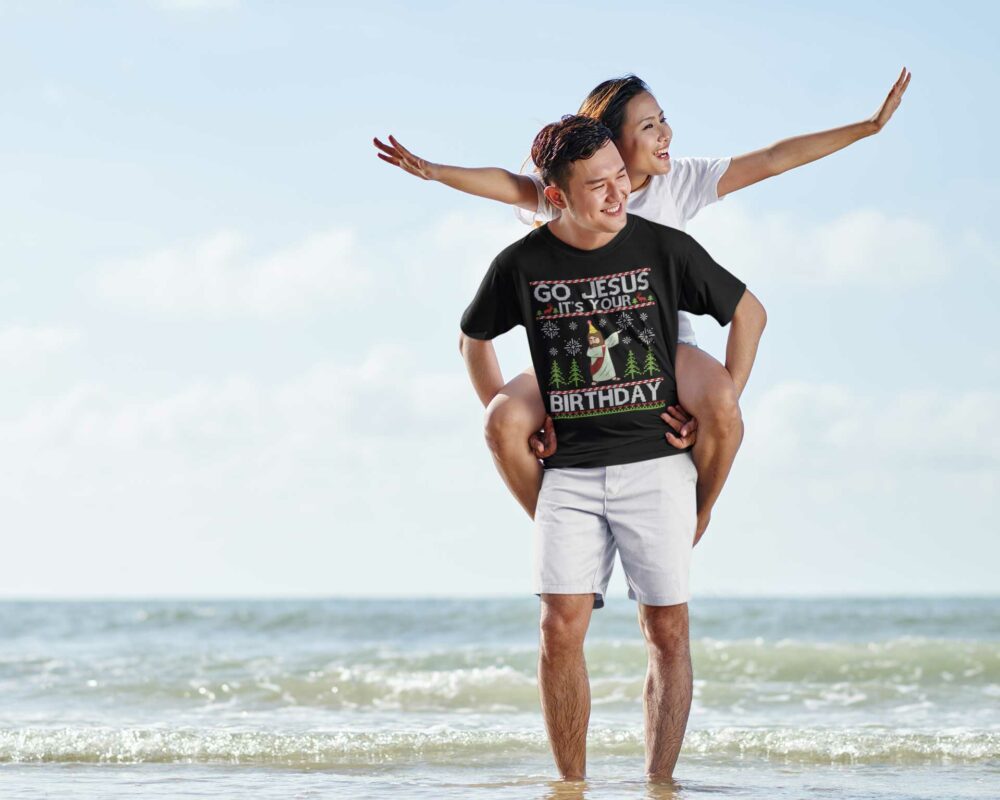 Go Jesus it's your birthday shirt
When you find a shirt for the Jesus Birthday Party, you know it will be a good time. Not every day, you get to celebrate the birthday of the Son of God, after all! But when you do, you want to ensure that you have a shirt that spreads the good news. And what better way to do that than with a shirt that says, "Go, Jesus, It's Your Birthday!"
Go Jesus it's your birthday Sweater Gift For Jesus Lover
This sweater is perfect for any Jesus' Birthday Party, whether you're having a small gathering of friends or a large celebration. It's also great for wearing to church on Easter Sunday! So make sure you pick up your shirt today and be ready to celebrate the most incredible birthday party ever!
Happy Birthday, Jesus! We love you!
Product Detail
Our team takes a hands-on approach to crafting each product, ensuring that it meets your specifications. We believe that this attention to detail results in products of the highest possible quality. We do not use embellishments such as rhinestones or glitter, as we think they can detract from the overall quality of the product
Specifications