It's Not Killing It's Going To The Grocery Store Like A Man
This funny hunting quote says that going to the grocery store is like a man going on a hunt. It's not easy, and sometimes you must be prepared for the worst. But if you can do it, then you're a true hunter. So next time you go to the grocery store, remember this quote and try to act like a man!
This Funny Hunting decal is a great gift for any hunter or outdoorsman in your life. It's sure to bring a smile to their face, and they'll love the thoughtfulness of the quote. Order yours today!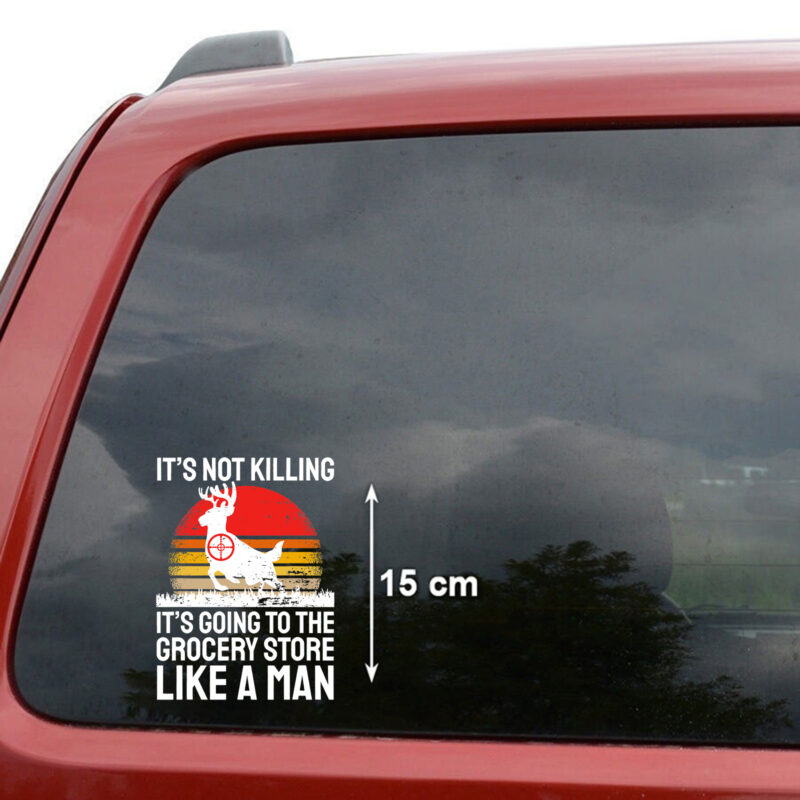 Product Details
The Door Car Vinyl Decal was made with – vinyl -specially designed for cars and motorcycles. Rapid air technology to help avoid bubbles under stickers. It was printed with eco-solvent colors that are environmentally friendly and laminated. Do not fade in the sun!
Specification & Guide