Arid Rhodesian Brushstroke Rug
Looking for a unique rug to upgrade your space? The Arid Rhodesian Brushstroke Rug is perfect for any outdoor or indoor setting. This rustic and weathered design will add character and warmth to any room. With its natural textures, this rug is perfect for traditional and contemporary decorating styles. Plus, its durable construction will hold up against the elements, making it a long-lasting addition to your home.
Arid Rhodesian Brushstroke
Arid Rhodesian brushstroke is a painting technique popularized in the 1960s and 1970s by artists such as Peter Wellington, Roy Mason and David Hunt. The technique uses a limited palette of colors to create a stark, almost monochromatic effect.
The Arid Rhodesian Camouflage Pattern
The Rhodesian camouflage pattern was designed in the early 1960s to help the British Army blend in with their mountainous surroundings. The pattern consisted of a green base color with a brownish hue and was used on vehicles, tents, and ground cover. The design proved to be very effective at hiding soldiers from enemy observation and is still occasionally encountered today by military personnel stationed in regions with similar environments.
Buy The Arid Rhodesian Brushstroke Rug For Home Decoration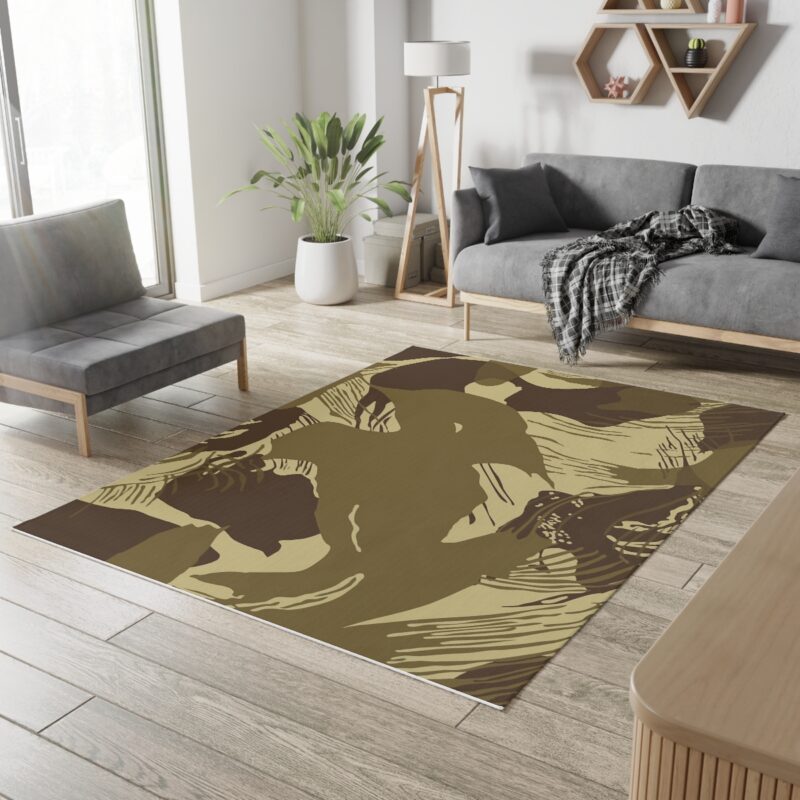 The Arid Rhodesian camouflage pattern is used in rugs for home decoration. It is made from 100% Polypropylene blend and has a distressed look. This camouflage rug can be used in any room of the house, and it will add a unique element of style.
Product Details
Every rug we make is crafted with care and attention to detail, ensuring that it is of the highest quality. Our rugs are tough and durable, thanks to the 100% polypropylene construction. Polypropylene is an extremely strong and resilient material, making it ideal for high-traffic areas or areas subject to wear and tear. So, you can rest assured that our rugs will stand the test of time.
Quality & Specifications
Area Rug Size Chart
| Size | Feet | inches | centimeters |
| --- | --- | --- | --- |
| Small | 3 x 5 | 36 x 60 | 91 x 152 |
| E-Small | 3.5 x 5.5 | 43 x70 | 110 x 170 |
| Medium | 4 x 6 | 48 x 72 | 122 x 183 |
| Large | 5 x 8 | 60 x 96 | 152 x 244 |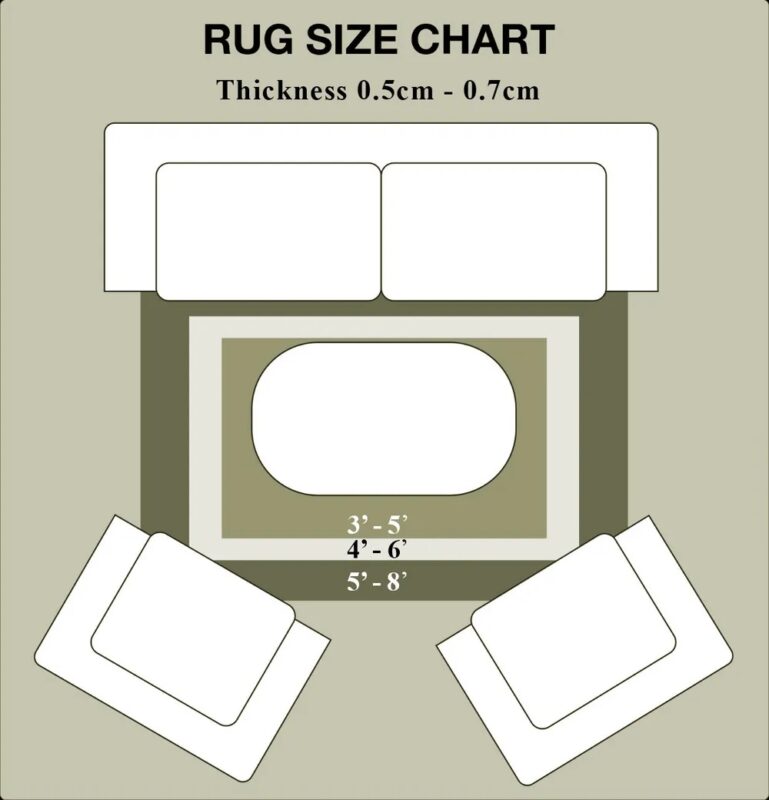 Our rugs are custom-made to order and handcrafted to the highest quality standards.

The rug's bottom is a TPR dot modding non-slip design.

The rug's printing surface is crystal velvet fabric.

Each rug is made from luxurious plush velour and features a premium heat dye sublimation print for long-lasting color vibrancy.
A low-profile thickness of 0.4 inches makes this rug look great in any room and is perfect for placing under furniture.
100% polypropylene
Rug Care Instructions
Rugs are often one of the first places where dirt and dust accumulate. Not to worry though, our rugs are easy to care for and clean! Just follow these simple tips, and your rug will look as good as new in no time.
Vacuum regularly: Vacuuming is the best way to remove dirt and dust from your rug. Be sure to vacuum both sides of the rug to prevent dirt and dust from accumulating.
Spot clean spills immediately: If you spill something on your rug, be sure to spot clean it immediately. This will help prevent the stain from setting in and becoming more challenging to remove.
Use water and detergent: Our rugs are washable. Stain-resistant material makes cleaning a breeze. Use a damp cloth with mild soapy water to clean (avoid bleach) and let air dry
Hang dry: After cleaning your rug, hang it dry to prevent mildew and mold from developing.
By following these simple tips, you can keep your rug looking its best for years to come!
Note: Rugs arrive vacuumed and sealed for protection during the shipping process. Once opened, rugs may take up to 24 hours to lay flat. We recommend light rug cleaning with a vacuum to assist in settling.
Cleaning process